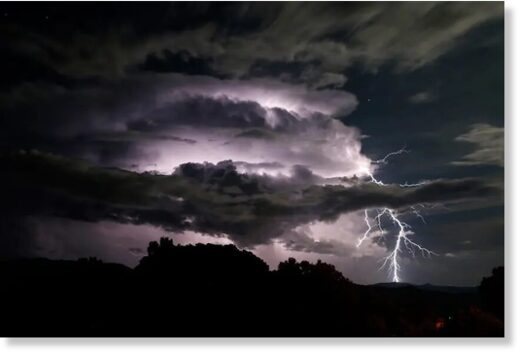 More than 9,500 lightning strikes hit France on Monday (March 13), a figure not seen on a single day in March since records began 35 years ago.
Monitoring service Météorage recorded the strikes, which numbered 9,549, beating the previous record of 9,134 in March 2001.
The French storm observatory, Keraunos, said Monday was "the stormiest day of the previous 15 years". A statement on its website read: "The indicator of storm severity was at 19.7 for the day of March 13, 2023, which makes it the stormiest day since the start of our data in 2009."