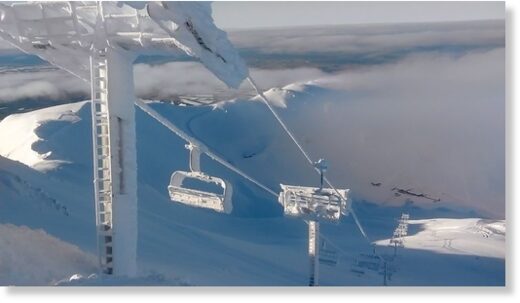 Hundreds of people are cooling down on Mt Hutt in Canterbury today, which is getting its first snow of the year.
Ski area manager James Mckenzie said it was lucky that the snow coincided with Mt Hutt's open day, an annual fundraiser for Westpac Helicopters and the Methven Lions Club.
He said it is the first time in five years he has seen this much snow in summer.
"To get this amount of snow in February weather -
30 centimetres of snow on Wednesday and Thursday,
which was enough to get us out skiing and riding today, which is amazing."
Mckenzie said about 1000 people were on the mountain today.