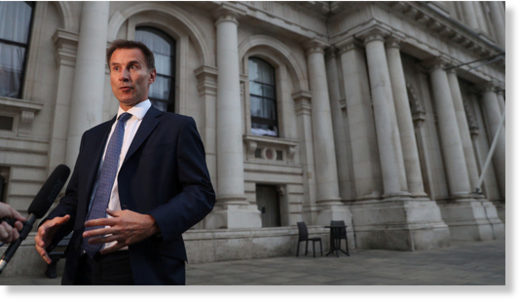 A network exposed by leaked documents as a Europe-wide PR operation aimed at curbing "Russian propaganda" has confirmed receiving money from the British government, while Anonymous has denied on Twitter that it's behind the leak.
The Integrity Initiative (II) is a network claiming to fight disinformation that threatens democracy. A trove of alleged II documents, which purports to show costs and internal guidelines as well as names of individuals cooperating with it, has been published by people claiming to be part of the Anonymous collective. A major Anonymous-linked Twitter account has denied it was linked to the leak.
Responding to the leak on Monday,
the organization
said
it did indeed receive funding from the British Foreign and Commonwealth Office (FCO) for the past two years, but insisted that private donors were its primary source of money.
The statement neither confirmed nor denied that the documents were genuine, saying that it didn't have time to validate them yet. But it said it was
"clear that much of the material was indeed on the Integrity Initiative or Institute systems."
It claimed that many of the published documents were
"dated and never used,"
and that many of the individuals listed as members of II
"clusters of influencers"
were never contacted by the program.
The organization expressed outrage over the publication of emails belonging to its alleged agents, and implied that the Russian intelligence community must have been behind the leak.
Russian news agency RIA Novosti contacted the FCO for comment about the disclosure, but its representative said that information about the II was
"already in the public domain,"
and that the British diplomatic service was
"happy for the project to receive greater exposure."
The leaked documents, if confirmed genuine, expose the II as a semi-secretive operation to coordinate efforts by seemingly independent journalists, academics and experts involved in exposing and countering "Russian propaganda."
The documents say the program cost £1,961,000 ($2.5 million) this year alone.
RT, which reported on the leak last Friday, asked a number of alleged participants in the II program about their contribution. The majority of these have not yet replied, except for journalist Edward Lucas and Senior Fellow at the American Foreign Policy Council Stephen Blank.