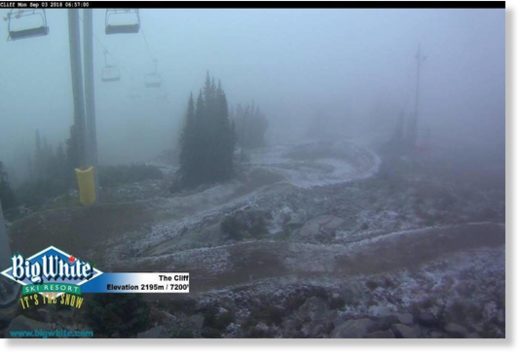 One of the cameras caught a glimpse of a fast approaching winter
There may be 79 days until Big White Ski Resort turns on their ski lifts but Mother Nature had her own plan.
The Big White cameras caught a glimpse of a white dusting of snow on the mountain early this morning. It wasn't enough to stick and has melted now.
"It's the last day of our summer operations- and Mother Nature had the best way of reminding us, waking up with snow on the Cliff this morning," read Big White Ski Resort's Facebook post.