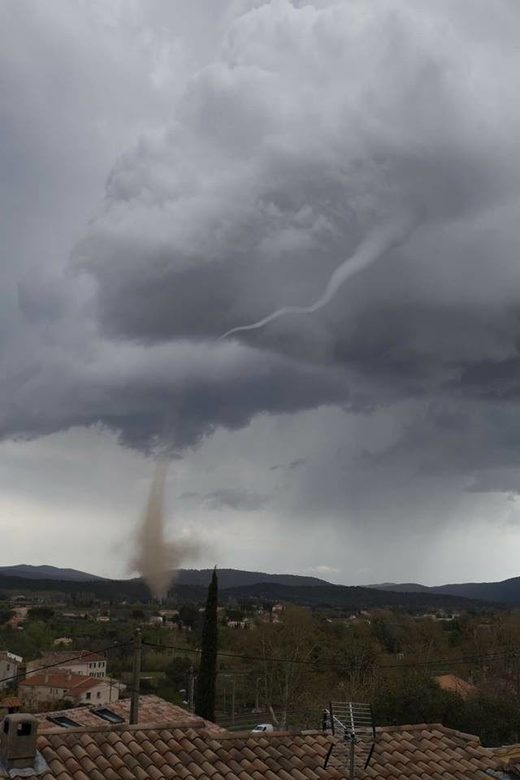 Life on our planet is clearly undergoing serious changes that can be seen in the shifting seasons and also in individual, unusual but increasingly common events.
January in France saw every major weather station record above average
rainfall
with 30 departments on alert for flooding, areas of Paris underwater as the Seine swelled to 6 metres, and mountain areas saw
unexpectedly high
snowfall. Then, in 24 hours in February, France saw a magnitude 4.8
earthquake
and a
fireball.
So in keeping with what is actually a worldwide trend, today 31st March, La Crau residents in the Var region in France, saw Spring's grey skies birth a tornado which touched down early afternoon, and thankfully the locals whipped out their recording devices to capture the phenomenon. An investigation is under way to determine the strength of the winds.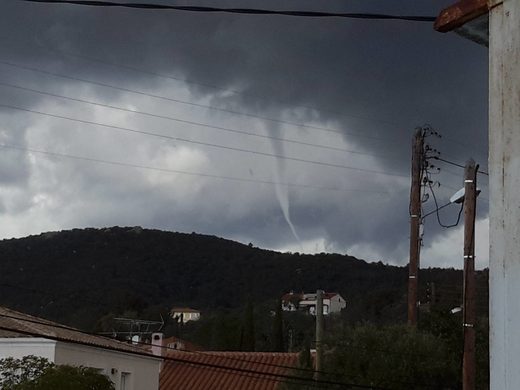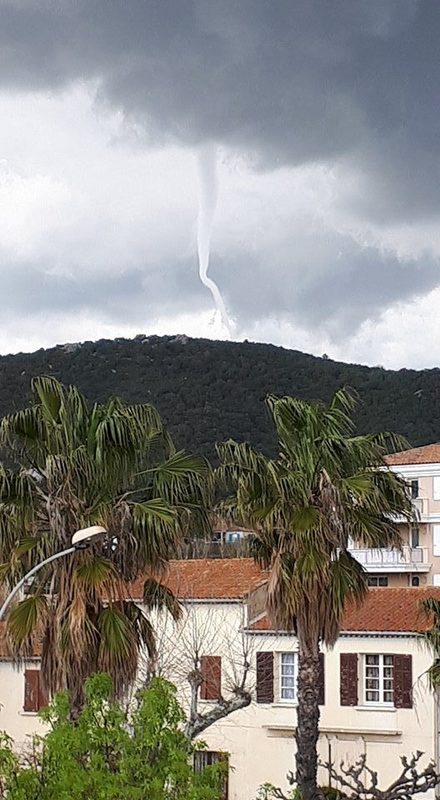 Elsewhere on the planet there's record
flooding
, brutal
cold
, devastating
landslides
, deadly
sinkholes
, gaping
fissures
, increasing
volcanic
activity including their
muddy
cousins; the skies are ablaze with
fireballs
, red
sprites
,
iridescent
clouds,
thundersnow
, sun
halo's
, rare
auroras
and their recently discovered companion
'Steve'
, along with a multitude of other
unexplained
phenomena.
Be sure to check out SOTT's monthly documentary chronicling these events:
SOTT Earth Changes Summary - February 2018: Extreme Weather, Planetary Upheaval, Meteor Fireballs