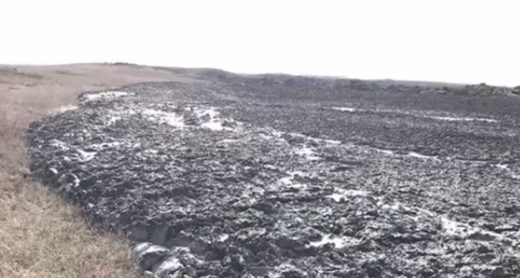 On February 22, 2018, the volcano, located in Taman, in Krasnodar Territory of Russia, erupted,
covering several acres of land with mud
and cracking down the Earth across
its 500-meter large crater
.
There are about 40 mud volcanoes - some active and other sleeping
- in this remote area of Russia. Taman is indeed mainly visited for its miracle mud. The most popular volcano in Taman is "Hephaestus" - also known as Rotten Mountain and situated near Temryuk.
The volcano "Hephaestus" is huge. It is not only the volcano itself, but also comprises more than hundred hills and craters of various sizes around and also a small lake, where you can swim just after taking your mud bath.
In the second half of the XIX century, a balneotherapy clinic was built at the summit of its crater, but was destroyed in 1902 after the strongest eruption of Hephaestus.