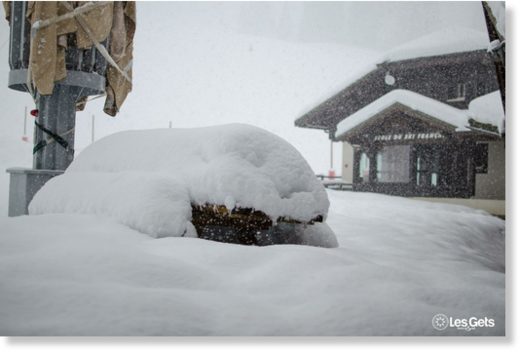 Snowfall totals for the past 72 hours have now passed the metre/40 inches mark in the Alps.
Hopes that the start of the 2017-18 ski season would be 'good' after three poor snowfall starts over the last three seasons have now been adjusted so that the start of winter 17-18 looks like the best for many years.
The latest snow comes after a mostly snowy November and October, so bases had already been in good shape before the current massive snowfalls.
The snow is still falling heavily so the totals continue to change but at time of writing two areas were claiming 1.3m (4.3 feet) of fresh snow in the past 72 hours - Madesimo in Italy and Orcieres Merlette (below) in France.
In terms of big name resorts
La Thuile in Italy has had 1.2m (4 feet), Andermatt in Switzerland 105cm (3.5 feet), Bormio and Bardonecchia in Italy 1m (3.3 feet), Montgenevre in France 90cm (3 feet)
, Laax and St Moritz 80cm, Verbier (below this morning) and the 4 Valleys as well as la Plagne and Laax 75cm.
Below these totals most leading ski areas have had 40-70cm of snow so far.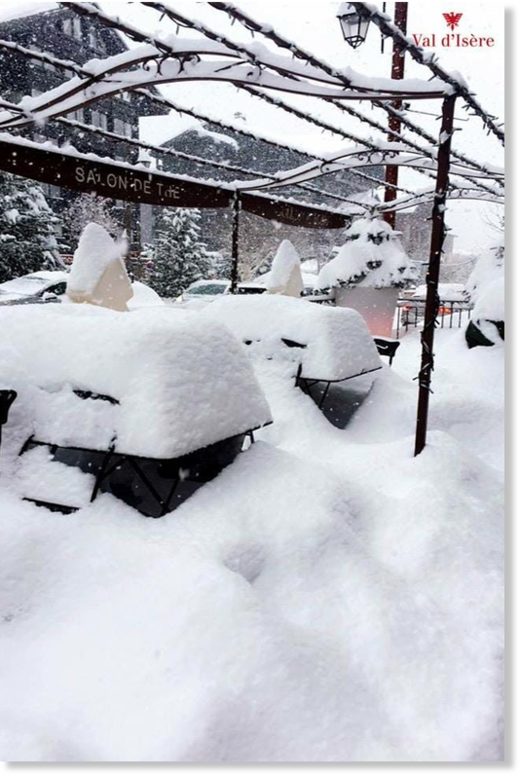 Heavy snow in Dolomites and Pyrenees too
Elsewhere in Europe Cortina d'Ampezzo tops the snowfall totals in the Dolomites with
70cm in 72 hours - by far the best start to the season there for several years.

In the Pyrenees Font Romeu and Pyrenees 2000 report a metre of snow in the past 72 hours.