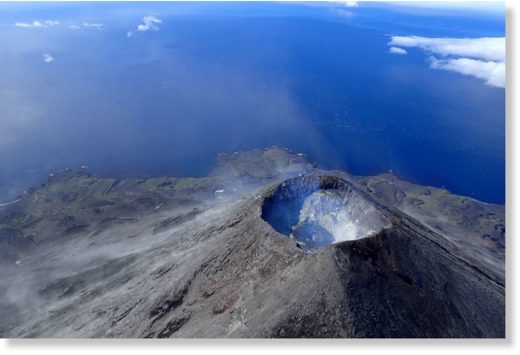 An active volcano in the Aleutian Islands erupted early Friday morning and sent a small ash cloud about 3 miles into the atmosphere, according to the Alaska Volcano Observatory.
Sensors on Mount Cleveland volcano, on Chuginadak Island, recorded a small explosion, and an ash cloud was observed heading east-northeast at about 15,000 feet, according to
an alert from the observatory.
There were no aviation or other warnings associated with the eruption, but the observatory raised the alert level from yellow to orange.
Explosions from Cleveland typically produce relatively small volcanic ash clouds that dissipate within hours, the observatory said. But bigger ash emissions are possible.
The volcano
last erupted
in December.