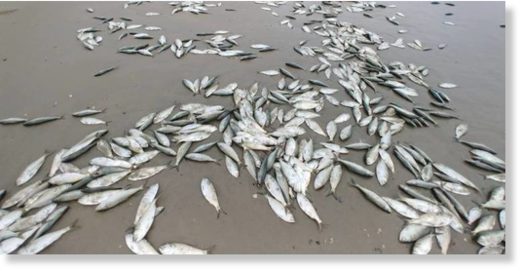 Thousands of fish washed ashore Wednesday along an approximately two mile stretch of the four-wheel drive beach north of Corolla.
Most of the dead fish are menhaden, said Patricia Smith, spokeswoman for the North Carolina Division of Marine Fisheries
. In some places the fish are piled thick.

"It's a significant number of fish," she said.
State fisheries officers found no signs of marks or sores, she said. A crew flew over the site after morning fog cleared and did not see commercial fishing boats offshore. Menhaden have been known to rush ashore escaping from predators such as blue fish.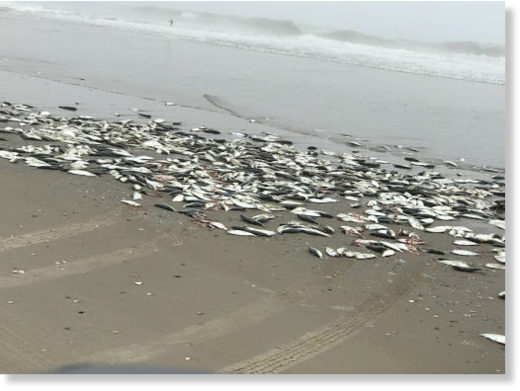 "We're not sure at this point," she said.
The officers collected samples of the fish for further testing. State water quality experts also went there for observation, Smith said.
The fish began to deteriorate later in the day with temperatures in the mid 70s. Sea birds feasted while fishermen gathered some of the fish to use for crab bait. Stable as a species, menhaden are primarily harvested as bait fish for crabbers, according to a state website.