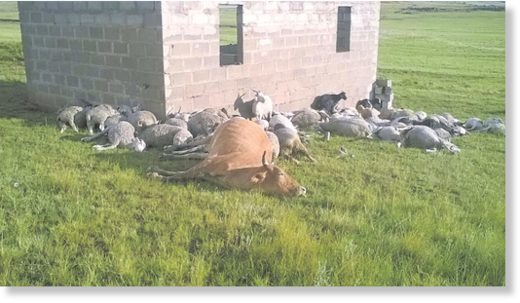 Sheep, goats and cattle died on the spot after being struck by lightning in an unfinished house in Zwelitsha village outside Matatiele on January 24.
It is alleged that stock ran to the house to shelter from the strong winds, rain and hailstorm.
Ward 6 councillor Skhumbuzo Vikwa said a total of 89 livestock were killed by lightning and 14 small-scale farmers are left with empty kraals.
"This thing happened for the first time in our village and many rural people depend on farming for a living," said Vikwa.
The affected farmers have called on the government for support.
Ntando Vikwa, a rural farmer, lost six goats and a cow.
"I send my children to school and buy food for my family by selling goats and cows. Now I don't know what to do to make life better," he said.