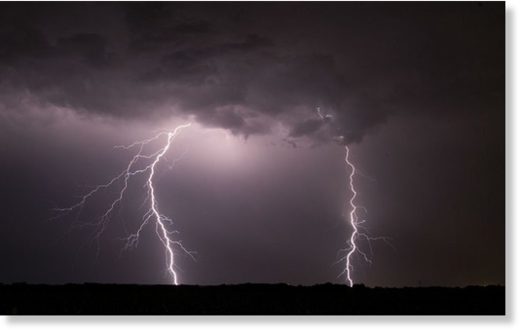 A lightning bolt struck seven family members, who were resting under a tree at their homestead in Mudzi, killing two while five of them, including two babies, sustained injuries last Saturday.
Rejoice Mazhowe (17) and Monalisa Masimo (12) under Chief Goronga in Mudzi died on their way to Kotwa Hospital, while Shupikai Bhande (38), Nyarai Finiyasi (26), Memory Mutumba (26) Talent Masimo (10 months) and Wisdom Bhande (seven months) were admitted and reportedly in a stable condition.
Mashonaland East province acting police spokesperson, Assistant Inspector Tendai Mwanza confirmed the incident.
"I urge people not to seek shelter under trees while it is raining," he said.
It is reported that on Saturday at around 3pm, the seven were under a tree when the bolt of lightning struck. Fellow villagers rushed to the scene and ferried the seven to hospital.
But on the way to hospital, two died while the other five, who sustained moderate to serious burns, were admitted at Kotwa Hospital.
Post-mortems carried out indicated that the two had died from the lightning strike.