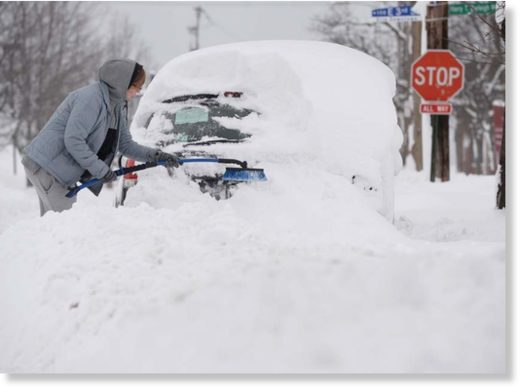 Erie is closing in on its snowiest winter in city history.
The 2.8 inches of snow recorded Tuesday at Erie International Airport elevated Erie's seasonal snowfall total to 143.8 inches — just 5.3 inches from eclipsing the city's seasonal snowfall record 149.1 inches in 2000-01.
Erie's 143.8 seasonal snowfall currently ranks as the city's third-snowiest winter behind the 2000-01 winter and the 145.8-inch total that fell in 2008-09.
The total snowfall for Erie from Monday afternoon through Tuesday afternoon measured 3.7 inches.
"A clipper system transitioned to lake-effect snow and enhanced some of the snow totals inland," said Zach Sefcovic, a meteorologist with the National Weather Service in Cleveland.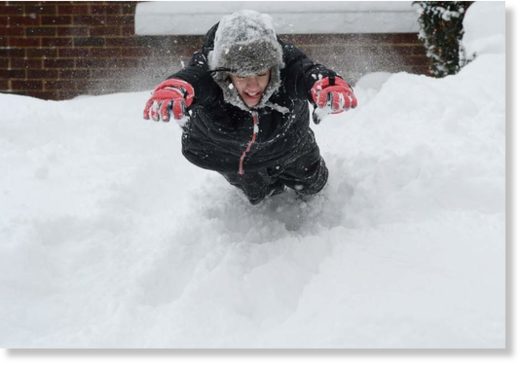 As of Tuesday afternoon, about 57 percent of Lake Erie remained covered by ice, according to the National Weather Service's Great Lakes Environmental Research Laboratory.
"Much of the lake is open in the central part of the basin north of Cleveland," Sefcovic said.
Erie recorded just 0.5 inch of snow in November. That was followed by a
December that produced the single-highest monthly snowfall amount — 120.9 inches — in city history.
Erie had recorded 22.4 inches of snow in January as of Wednesday morning, according to National Weather Service data.
Another 1 inch to 3 inches of snow is forecast for the Erie region on Wednesday.