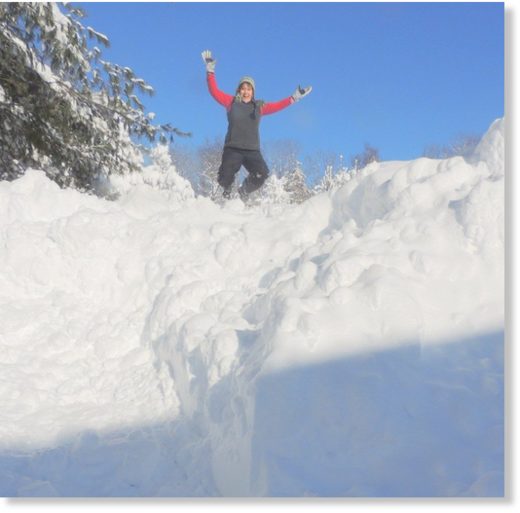 Redfield in Oswego County has -- unofficially -- broken the county's 48-hour snow record, according to the weather service's observer in the town.
Over the last two days, 62.2 inches of snow has accumulated in the town
of 550 people, said Carolyn Yerdon, the National Weather Service observer.
The record beats the previous Oswego County record of 57 inches in Bennetts Bridge in February 2008, according to the weather service.
The record is unofficial until it's "certified," Yerdon wrote on Twitter.
The record was broken as of 10:07 a.m., and snow continues to fall in northern Oswego County. More than five inches is forecast for the next six hours.
NWS announced that REDFIELD NY "unofficially" broke the Oswego County Record for two day snow total with our 62.2 " in 48 hours! (Old Record was 57" in Bennetts Bridge) (Unofficial until it is "certified") I might be a little excited!!!!!!!! pic.twitter.com/wqZZ3kelyu

-- Carolyn Yerdon (@CYerdon) December 27, 2017