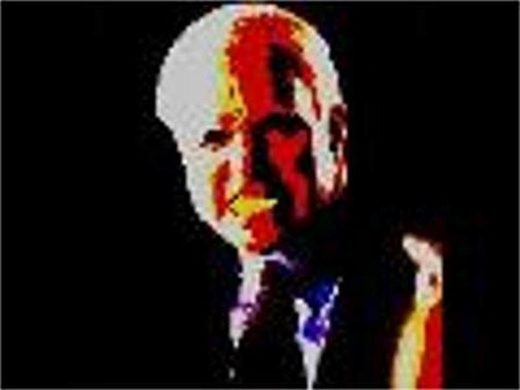 Editor's note: momat44 was part of a CNN initiative to have citizens contribute items of news and commentary during the 2008 election campaign.
Navy pilot John Sidney McCain III should have never been allowed to graduate from the U.S. Navy flight school. He was a below average student and a lousy pilot. Had his father and grandfather not been famous four star U.S. Navy admirals, McCain III would have never been allowed in the cockpit of a military aircraft.
During his relative short stint on flight status, McCain III lost five U.S. Navy aircraft, four in accidents and one in combat. #1 McCain III lost jet number one in 1958 when he plunged into Corpus Christi Bay while practicing landings. He was knocked unconscious by the impact coming to as the plane settled to the bottom.
#2 McCain's second crash occurred while he was deployed in the Mediterranean. "Flying too low over the Iberian Peninsula," Timberg wrote, "he took out some power lines reminiscent of the 1998 incident in which a Marine Corps jet sliced through the cables of a gondola at an Italian ski resort, killing 20 which led to a spate of newspaper stories in which he was predictably identified as the son of an admiral."
#3 McCain's third crash three occurred when he was returning from flying a Navy trainer solo to Philadelphia for an Army-Navy football game. Timberg reported that McCain radioed, "I've got a flameout" and went through standard relight procedures three times before ejecting at one thousand feet. McCain landed on a deserted beach moments before the plane slammed into a clump of trees.
#4 McCain's fourth aircraft loss occurred July 29, 1967, soon after he was assigned to the USS Forrestal as an A-4 Skyhawk pilot. While seated in the cockpit of his aircraft waiting his turn for takeoff, an accidently fired rocket slammed into McCain's plane. He escaped from the burning aircraft, but the explosions that followed killed 134 sailors, destroyed at least 20 aircraft, and threatened to sink the ship.
#5 "McCain had roughly 20 hours in combat,"
explains
Bill Bell, a veteran of Vietnam and former chief of the U.S. Office for POW/MIA Affairs -- the first official U.S. representative in Vietnam since the 1973 fall of Saigon. "Since McCain got 28 medals," Bell continues, "that equals out to about a medal-and-a-half for each hour he spent in combat. There were infantry guys -- grunts on the ground -- who had more than 7,000 hours in combat and I can tell you that there were times and situations where I'm sure a prison cell would have looked pretty good to them by comparison. The question really is how many guys got that number of medals for not being shot down."