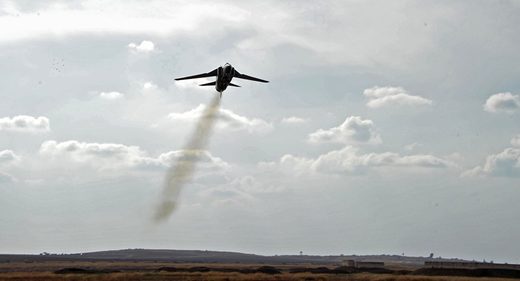 The Syrian Air Force has destroyed a warehouse in Idlib province, where
ammunition dump containing chemical weapons was being produced by militants
before being delivered to Iraq, the Russian Defense Ministry spokesman has said.
The strike, which was launched midday Tuesday, targeted a major rebel ammunition depot east of the town of Khan Sheikhoun, Russian Defense Ministry spokesman Major-General Igor Konashenkov said in a statement.
The warehouse was used to both produce and store shells containing toxic gas, Konashenkov said. The shells were delivered to Iraq and repeatedly used there, he added, pointing out that both Iraq and international organizations have confirmed the use of such weapons by militants.
The same chemical munitions were used by militants in Aleppo, where Russian military experts took samples in late 2016
, Konashenkov said.
The Defense Ministry has confirmed this information as
"
fully objective and verified,
"
Konashenkov added.
According to the statement, Khan Sheikhoun civilians, who recently suffered a chemical attack, displayed identical symptoms to those of Aleppo chemical attack victims.
.