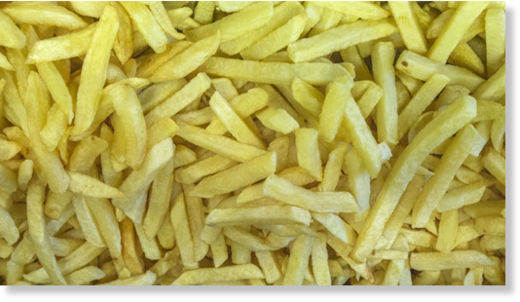 Comment: One has to wonder what took the government this long to realize the harmful effects of hydrogenated oils? If, as the FDA says, they are "committed to the heart health of all Americans", why did it take decades before they finally realized how harmful vegetable oils are? It's unlikely their scientific methods suddenly took a leap forward in 2013, when the FDA declared partially hydrogenated oils unsafe for consumption.


The US Food and Drug Administration (FDA) has announced its final decision to outlaw partially hydrogenated oils, the primary source of artificial trans fat in processed foods, by June 2018.
The agency
said
that its decision is based on scientific review of partially hydrogenated oils (PHOs) which has indicated that they are not "generally recognized as safe" for human food consumption.
"The FDA's action on this major source of artificial trans fat demonstrates the agency's commitment to the heart health of all Americans," said Stephen Ostroff, the FDA's acting commissioner. "This action is expected to reduce coronary heart disease and prevent thousands of fatal heart attacks every year."
Trans fats boost risk of coronary disease given they raise "bad" cholesterol, or low-density lipoprotein cholesterol. Removing PHOs from processed foods could prevent up to 20,000 heart attacks and 7,000 coronary deaths a year, according to the US Centers for Disease Control and Prevention.
The American Heart Association said in a
statement
that it "joins the public health community today in celebrating what is truly a historic victory for the nation's health. After years of advocating for the removal of industrially produced trans fat from the country's food supply, we couldn't be more gratified that this day has finally come."
Food manufacturers will be allowed to petition the FDA for approval of one or more uses of PHOs if they can offer reasonable proof that the proposed uses are safe. Unless otherwise approved by the FDA, companies have until June 18, 2018, to adjust their products or to petition the FDA.
The Grocery Manufacturers Association, a major lobby group for food manufacturers, supported the FDA for acting "in a manner that both addresses FDA's concerns and minimizes unnecessary disruptions to commerce."
"GMA's food additive petition to FDA will show that the presence of trans fat from the proposed low-level uses of partially hydrogenated oils (PHOs) is as safe as the naturally occurring trans fat present in the normal diet," the group said in a
statement
on the FDA's decision.
"Food and beverage companies have already voluntarily lowered the amount of trans fat added to food products by more than 86 percent and will continue lowering PHO use in foods," the group claimed.
The FDA is not targeting small amounts of natural trans fats that are found in some meat and dairy products and that do not propose a considerable health risk.
Artificial trans fats in products like baked goods and fried foods will be affected, especially products that require PHOs to maintain texture or shelf life, or to enhance flavor.
The FDA tentatively determined in 2013 that artificial trans fats were not safe for human consumption. A public comment notice was given until January 2014, though the agency expanded the comment time to March 2014. The agency received more than 6,000 comments from an array of sources responding to the notice, according to Food Safety News.
Since 2006, food manufactures have been required to list trans fats on nutritional labels, contributing to a 78 percent drop in consumption.
"While trans fat intake has significantly decreased, the current intake remains a public health concern,"the FDA said.