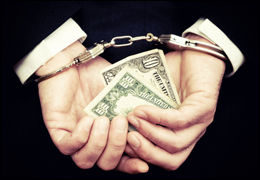 A former FBI evidence technician in northwest Indiana has pleaded guilty to a federal charge of making a false statement in connection with a scheme in which about $80,000 was taken from a storage vault.
The Times
of Munster reports 36-year-old Melissa Sims of Lowell made the plea Tuesday in return for prosecutors dropping three counts of embezzlement and one count of witness tampering. She also committed to paying restitution.
She told U.S. Judge Philip Simon that she kept money that she had been directed to return to others. Sims work for about a decade in the FBI's Merrillville office, keeping inventory of evidence.
She faces a sentence of up to five years in prison and $250,000 in fines for the false statement count when she's sentenced June 1.