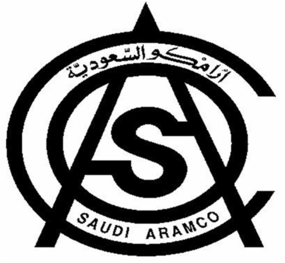 Dhahran: Retired Saudi Aramco senior executive Sadad I. Al-Husseini was surprised recently to be thrust into the international spotlight when newspapers picked up a story about a WikiLeaks release of a US State Department cable that attributed comments to him purporting to dispute Saudi Arabia's oil reserves.
The former executive vice president and veteran geologist was disappointed by the news stories, asserting that the American diplomat in Dhahran who sent the cable had not understood the technical industry terminology and that the press had sensationalized the communique in the interest of selling newspapers.
Al-Husseini consented to an exclusive interview with Arab News in order to set the record straight and assure the world that he had no doubt that Saudi Arabia will continue to be the world's largest supplier of crude oil for many decades to come.
"It is clear to me that the consulate official who approached me did not understand the technical distinctions I was making and that several subsequent news articles took my comments out of context for their own purposes," Al-Husseini said. "The reality is I have full confidence in Aramco's reserves estimates and have never questioned them in any case. How could I say Aramco's reserves are overstated by 300 billion barrels when Aramco's entire published reserves were only 260 billion barrels at that time?"
He explained that there were several categories of oil accumulations and reserves that are easy for people outside of the industry to get confused.
"The misunderstanding has to do with the difference between what can be categorized as reserves and what must be excluded from this category. Oil reserves are the most valuable commercial asset in today's global economy, and Aramco's petroleum engineers adhere to rigorous definitions when estimating them," Al-Husseini said.
"Any oil that is accumulated in rock formations but cannot be extracted with today's modern technology in a profitable manner is excluded by definition from the proven reserves category. The consulate staff were confusing the well established and proven categories of oil reserves with other categories of questionable and very difficult to recover oil accumulations."
He noted that Aramco's exploration activities are continuing to pay off with significant oil and gas finds that are adding to the Kingdom's reserves on a year by year basis.
"There are excellent opportunities to discover additional oilfields in Saudi Arabia both in older rock formations as well as in offshore regions such as the Red Sea," said Al-Husseini. "I myself participated in the pioneering exploration programs that discovered the deep gas and condensate fields in the Eastern Province, the Arabian Super Light fields in Central Arabia, and the oil and gas condensate fields along the Red Sea coast."
Responding to a comment from an interview with former Saudi Aramco President and CEO Frank Jungers in which he noted that in the 1970s the actual size of the Khurais oil field was grossly underestimated, Al-Husseini said that was then; this is now.
"Technology will always have a fundamental role to play in optimizing the development of natural resources and Aramco has a long track record in this regard. In the early 1980s it was thought that Khurais field could not exceed 450,000 bpd when fully developed. The installation of modern submersible pumps, seawater injection and well-by-well production management allows the field to now sustain 1.2 million bpd and for decades to come," Al-Husseini said. "Similarly, Shaybah field was originally thought to require over 500 wells to produce 250,000 bpd. When we completed the first increment in the mid-1990s, we applied wide-spread horizontal drilling, and were able to deliver 500,000 barrels per day from only 125 horizontal wells. The field is now on its way to achieving one million barrels per day of production capacity with horizontal wells that extend several kilometers underground and deliver several thousand barrels of oil a day each."
Al-Husseini remains extremely optimistic about the Kingdom's ability to provide large amounts of oil for a long time, both through new finds and through improving oil recovery rates.
"New exploration technologies, when combined with highly qualified teams of explorationists, will definitely continue to make important discoveries within the Kingdom as confirmed by the many new oil and gas discoveries that are being reported on a regular basis," he said. "With regards to recovery rates, they are a function of both technology and economics. To the extent that oil prices justify it, new technologies will be developed by Aramco's innovative scientists and engineers and investments will be made to improve recoveries from existing reservoirs.
Looking to the future, Al-Husseini noted that the globe's ever-increasing appetite for energy will keep traditional resources, such as oil and gas, along with alternative energy sources, in high demand for a long time to come.
"The demand for transportation fuels in Western Europe has leveled off, but the need for transportation solutions continues to accelerate at very demanding rates elsewhere in the world," he said. "Hybrids and plug-in cars are an option in Europe but need clean electricity, which is best generated by gas-fired power plants. The reality is that gas reserves, as large as they are, cannot replace both coal and crude oil in the global economy. Eventually, the laws of economics dictate that traded gas prices must rise to match sustainable oil prices, and the global thirst for all forms of energy will consume both fossil fuels and still require supplemental alternatives."