This very bright fireball occurred over Colorado's Western Slope at 11:51 PM MDT, April 24th. One witness north of Montrose reported a bright, bluish white object showing at least two distinct fronts as well as a persistent trail.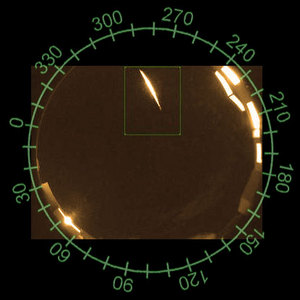 ©Cloudbait
The image is from the Montrose camera. It was also recorded by the Cloudbait camera.
The meteor appears to have begun about 18 miles west of Montrose, and ended about 10 miles northwest of Olathe. Any meteorites that might have been produced would probably be found on one of the mesas west or southwest of Olathe.