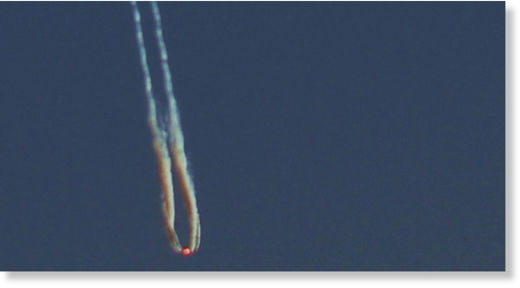 When Blanche Ward of Charlottetown stepped outside her door on Monday afternoon, she spotted something unusual: there were two small trails of smoke slowly flying high across the sky.
Ward immediately rushed back into her house and grabbed her camera. When she zoomed in and took her shot, she saw a small red dot with the two lines of smoke trailing behind.
She says the object remained in the sky for one or two minutes before dropping below the horizon and out of view.