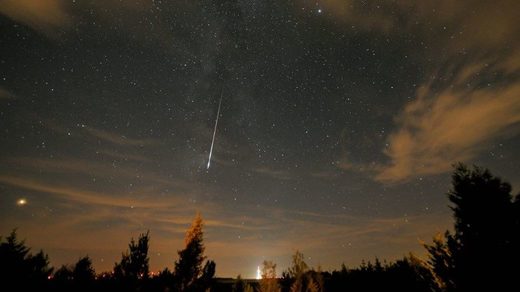 With Halloween festivities been and gone, Mother Nature had a spooky and jaw-dropping show up her sleeve in the form of a fiery meteor blazing a trail across the sky near a US airport.
The fiery space rock, part of the annual Taurid meteor shower, was spotted in several locations above Alabama and Arkansas on Friday night. One video shows the speeding meteor falling from the sky near a US National Weather Service station at Shelby County Airport.
"We saw a few reports of an orange meteor with a green tail. We happened to capture it on our webcam here at our office in Calera/Shelby County Airport,"
the weather service said.
In Arkansas, the meteor's flash of light was filmed above a series of residential buildings at around 7.25pm local time, according to Little Rock news station
KARK
.
No damage has been reported but the footage does show the incredible luminescence of a Taurid meteor. Every year the Taurid meteor showers occurred in October right through to November.