The out-of-this-world find is being hailed as a "scientific sensation." The meteorite was first dug up in 1989 and sat in a garden for decades before the homeowner shared his unusual rock with researchers.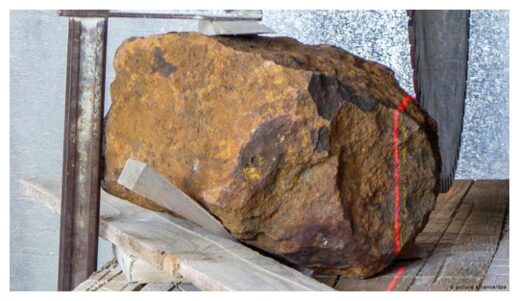 Researchers announced Wednesday the discovery of the largest-known meteorite to have landed in Germany.
The unusual find had been sitting for years in a garden in the southwestern German town of Blaubeuren, according to a statement from the German Aerospace Center (DLR).
"The find has a mass of 30.26 kilograms [66.7 pounds], which makes it the largest stone meteorite ever found in Germany," meteorite expert Dieter Heinlein said.
DLR posted a video of researchers cutting into the boulder encasing the meteorite on Twitter, saying there was an "unbelievable story" behind the discovery.