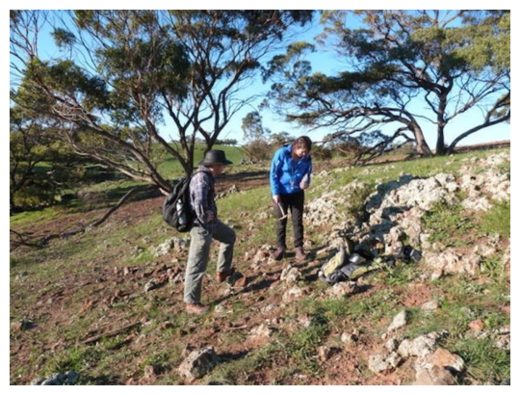 Researchers have discovered two previously unknown massive craters on Earth, the most recent estimated to have been produced by an impact only 800,000 years ago.
The craters - one in Western Australia and the other in Nicaragua - are revealed in a pair of papers published in the journal
Meteoritics and Planetary Science.
In one sense, the Australian crater, in a location known as Yallalie, about 200 kilometres north of the state capital, Perth, has long been hiding in plain sight.
Buried deep beneath the surface, it was first
tentatively identified
as an impact site in 1992, after its discovery two years earlier during oil drilling exploration.
Subsequent studies
of the 12-kilometre-wide circular formation, which also features a raised central structure three kilometres wide, identified it as the result of several meteorite impacts.