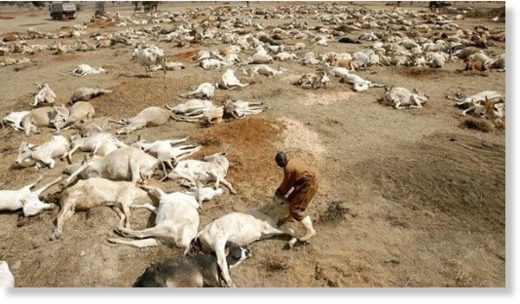 The Food and Agriculture Organisation (FAO) has said that two million animals have been lost to a "devastating" drought in Ethiopia.
The UN agriculture agency said that the drought had devastated herders' livelihoods as it exhausted pastures and water sources.
It said the current food and nutrition crisis was significantly aggravated by the severe blow to pastoral livelihoods.
"For livestock-dependent families, the animals can literally mean the difference between life and death - especially for children, pregnant and nursing mothers, for whom milk is a crucial source of nutrition.
"With up to two million animals lost so far, FAO is focusing on providing emergency livestock support to the most vulnerable pastoralist communities through animal vaccination and treatment, supplementary feed and water, rehabilitating water points, and supporting fodder and feed production".