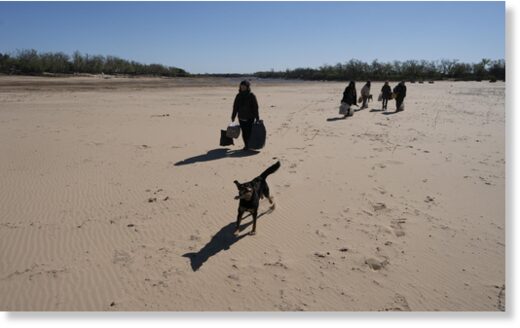 One of South America's longest rivers is at its lowest level in living memory.
The Paraná ​River runs through Brazil, Paraguay and Argentina.
Prolonged drought in southern Brazil is one reason it is at its lowest level since 1944.
Many of the river's tributaries have all but dried up.
Local communities are feeling the effects of the falling water levels firsthand.