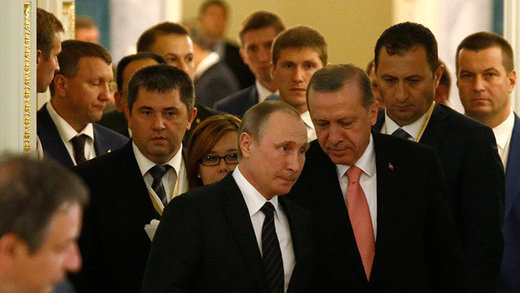 Erdogan's recent meeting with Putin in St Petersburg means the US-led 5-year-long effort to oust President Assad in Syria is all but over. Western leaders will, however, be the last to realize this. This week on
Behind the Headlines
we're discussing the bloody siege of Aleppo, the last major Syrian city where Western-backed terrorists are holding out.
Elsewhere on the West-East battlefront this week, Kiev forces were prevented from committing terror attacks in Crimea, 11 coordinated bombings at tourist sites in Thailand left 4 dead and dozens injured, and US-UK efforts to 'stir the pot' in the South China Sea has cast a spotlight on the anti-drugs policies of new Philippines president Rodrigo Duterte.
Extreme weather events this week saw yet another 'one-in-1,000-year flooding event', this time in Louisiana; a devastating flash-flood hitting Skopje, Macedonia; and a month's worth of rainfall in 24 hours swamping parts of Mexico.
All this and more coming up later today on
Behind the Headlines
- from 12 noon US Eastern, 6pm Central European.
Running Time:
02:01:14
Download:
MP3