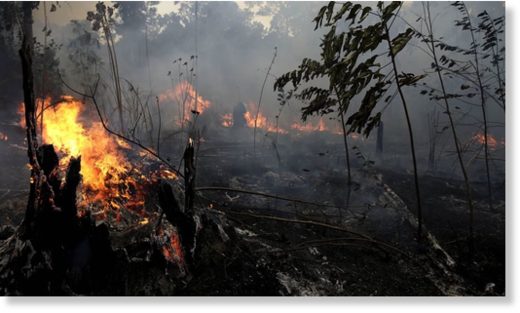 Every year, farmers in the Amazon set fires to clear agricultural land during the dry season starting in August, but this year may be a record-setter, not for the number of fires, but for the global outrage.
The G-7 nations pledged Monday about $40 million to help fight fires in the Amazon rainforest in response to the outcry from celebrities, media outlets and leaders like French President Emmanuel Macron, who said the blazes represented an "international crisis."
Climate scientist Roy Spencer had another term for the fires: "normal agriculture."
"I think the media focus on this is misplaced and exaggerated, as is virtually every weather-related story that appears these days," said Mr. Spencer, a former NASA scientist who does consulting on global crop-market forecasting.
"The driest years in Brazil will have the most fires set by farmers," the professor at the University of Alabama at Huntsville said in an email. "That isn't a climate story, it's normal agriculture in a country where 50 million people living in poverty are trying to survive."