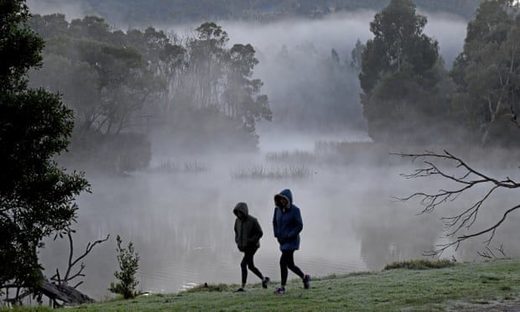 Record cold and heavy rain could sweep over Victoria, New South Wales, South Australia and parts of Queensland in coming days as "the strongest cold front of the year" moves across Australia.
Temperatures could be between 8C and 14C below average in the country's south-east, and Melbourne and Canberra could break their records for coldest day in April, according to the Bureau of Meteorology.
Melbourne is forecast for a maximum of just 13C on Thursday and Friday, which would make it the coldest April day since 1996. Canberra is forecast for an even colder maximum of 7C on Friday, which would break the city's record for the earliest day below 10C.
One of the bureau's forecasters, Dean Narramore, added that parts of northern and central South Australia could experience "one of the coldest April days since the 60s or 70s."
Frost is forecast for inland parts of New South Wales and Victoria.
"It's pretty unusual to see a cold front this strong, this early in the year, Narramore said on Wednesday, as he described it as "the strongest cold front of the year".