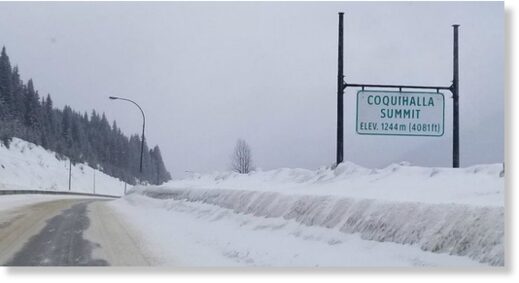 B.C.'s Coquihalla Summit was hammered by a winter storm on Saturday night, prompting a travel advisory, avalanche control, and several motor vehicle accidents.
Environment Canada meteorologist Gary Dickinson said Highway 5 between Hope and Merritt received
a whopping 42 cm of snow between Saturday and Sunday morning.
"Freezing levels were around 1,200 metres so the peaks were getting the brunt of the snowfall," he said.
Rogers Pass and Kootenay Pass received 15 cm of snow, while 14 cm fell at Allison Pass.
The icy and hazardous conditions prompted B.C.'s Ministry of Transportation to issue a highway travel advisory on the Coquihalla at approximately 4:30 p.m. on Saturday. The advisory was lifted at around 1 a.m.