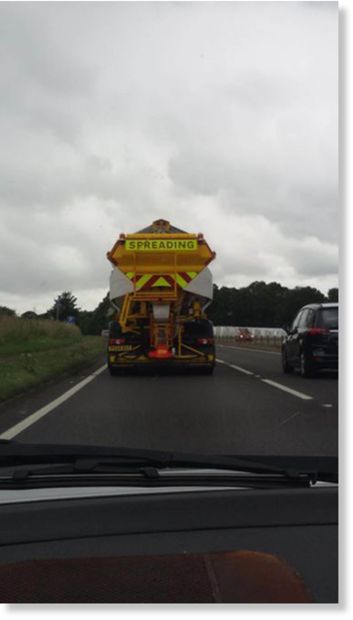 Snow has been forecast for parts of Scotland tomorrow - as commuters spotted a gritter on the roads in East Scotland.
The Mountain Weather Information Service has forecast showers and hail for parts of the Southeastern Highlands,
with the possibility of snow on the highest peaks.
The weather service also predicts that
temperatures will drop as low as 3C
, with a "slight frost" expected in areas around Loch Tay, Loch Rannoch and the southern Cairngorms.
Meanwhile drivers on the east coast A90 have spotted a gritter on the roads -
as councils prepare for the onset of winter after summer appears to have passed Scotland by.
The forecasts come as figures show that some areas in Scotland have had more than double the average expected rainfall for July.