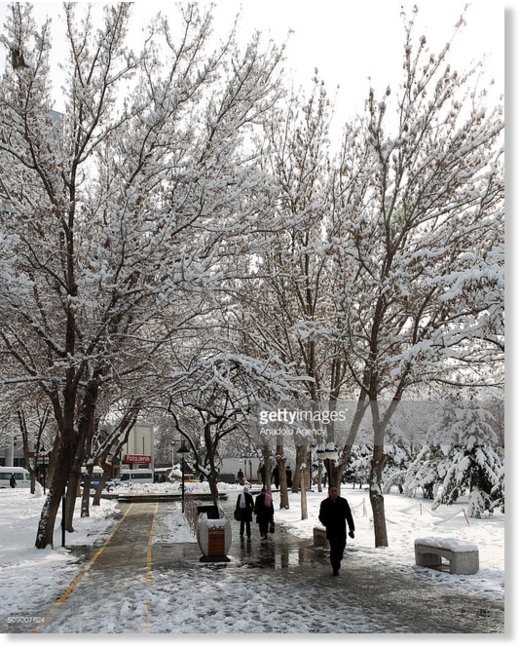 Heavy snowfall, which started falling in several provinces across eastern Turkey on Saturday, caused the cancellation of many flights and led to the closure of roads, the Cihan news agency reported on Sunday.
A total of 1,747 village roads were closed due to heavy snowfall and storms in eastern Turkey. The roads include 791 in Erzurum, 362 in Muş, 262 in Kars, 252 in Ağrı, 50 in Erzincan and 13 in Ardahan.
Snow reached a depth of 95 centimeters in central Muş, 77 centimeters in Ağrı city center and 32 in central Kars.
Teams from the Special Provincial Directorate are working to clear snow from the roads.
The lowest temperatures in the region were recorded in Ağrı
(minus 10 degrees Celsius), Erzincan (minus 9
degrees), Erzurum (minus 6 degrees), Kars (minus 4 degrees), Ardahan (minus 3 degrees) and Iğdır (minus 2 degrees).
Several flights to and from Muş and Erzurum on Sunday were cancelled due to the harsh weather conditions.