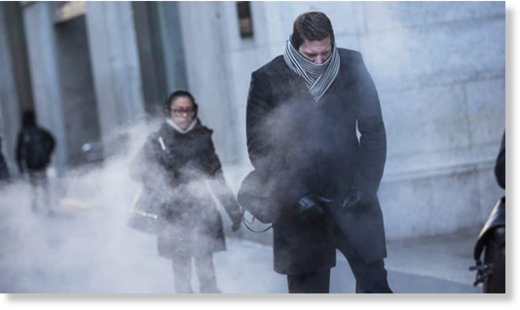 The situation is particularly worrying in the north, where the thermometer reached the
-17 ° C mark
.
In Mexico City it snowed in January, a phenomenon not seen in the capital since 1967.
31 Jan 2016 - While the storm Jonah was unleashed on the United States,
in Mexico temperatures dropped to record lows.
The snow and cold forced the government to declare
a state of emergency is declared in 24 of the 32 states in the country.
The National Meteorological System has warned that the worst of winter may be yet to come and that temperatures will fall in the north, northeast, east and center of Mexico.
The most affected are the northern states: Chihuahua, Coahuila, Sonora, Nuevo Leon and Tamaulipas, although significant frost and freeze municipalities of Puebla, Zacatecas, San Luis Potosi and Veracruz were also recorded.
On the heights of the "Neovolcanic", the mountain range that crosses Mexico and includes volcanoes Popocatepetl, Nevado de Toluca and Pico de Orizaba, snow dominated the landscape.
Thanks to Argiris Diamantis for this
link