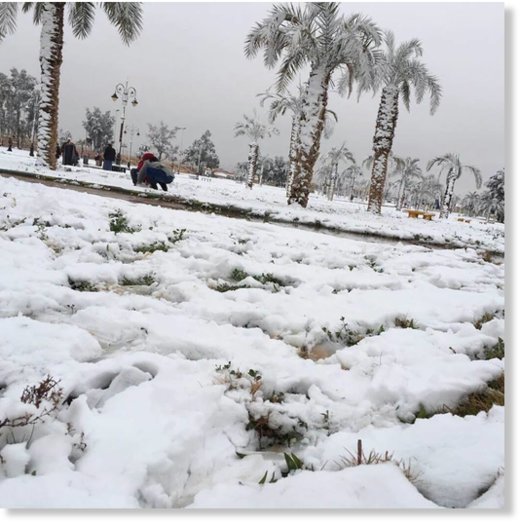 Low temperatures and strong snow storms are expected in Tabuk region and other parts of the country.
According to the Met department,
heavy snowfall has been reported in mountainous regions of Tabuk.
Meteorologists also forecast low temperatures, plunging below zero in Tarif and Qurayat (-3°c ), Tabuk (-2°c), Ara'ar, Skaka and Tabarjal (-1°c).
This video published by Arabic daily Sabq shows snowfall in mountainous areas of Farwa and Ras Tanir in the Governorate of Haql.