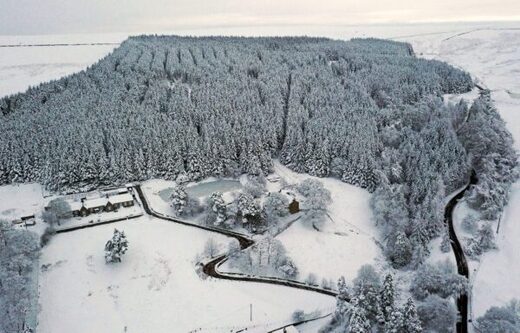 Near-term models don't know whether they're coming or going. This meridional jet stream flow is throwing them for a loop. And after fooling many MSM publications into running headlines such as "Intense 10 day Heatwave set to strike Europe," the models have now flipped, and are forecasting yet more Arctic cold.
Below was the scene on May 8 in northern England:
"May time blizzard makes us shiver," tweeted the
YorkshireSpeherdess
, who runs a successful sheep farm.
"You can't believe this is May," she says in the video.
"It's just like the middle of winter."