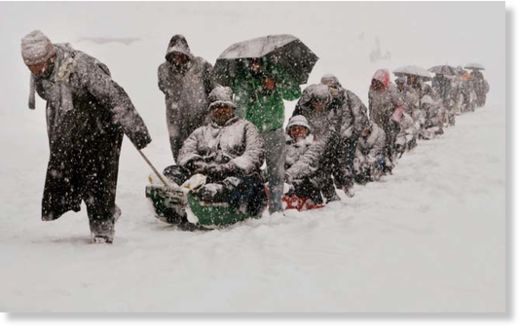 Jammu and Kashmir continues to experience heavy rainfall, throwing normal life out of gear. On Monday, a white blanket enveloped most parts of the state as mercury dipped further.
The state's main highway has been blocked affecting supply of foodgrains. The unseasonal snowfall with strong winds forced people to stay indoors.
According to the weather department, the wind confluence was continuing over northern India due to deepening of the westerly trough into central Arabian Sea. The Doda district remained cut off from rest of the state due to snowfall.
The Jammu-Srinagar national highway was shut due to heavy snowfall which has hit air and vehicular traffic heavily. Meanwhile, the snowfall has affected flora and fauna in Rajouri district. A resident Mukhtar said several people have been stranded
.