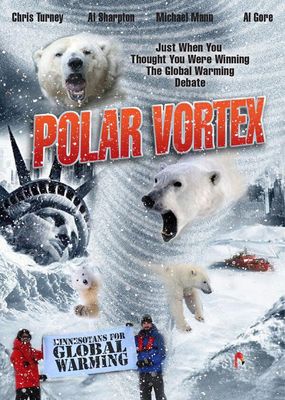 Global warming activists in academia and the media are now seeking to link
record-breaking cold
to man-made "global warming." The problem is, the science is failing to support their claims.
Time Magazine
was one of the first media outlets out of the gate with an article by senior writer Bryan Walsh blaming the "historic cold snap" on "climate change" and warning readers that global warming will bring more record cold! "This week's events show that climate change is almost certainly screwing with weather patterns ways that go beyond mere increases in temperature - meaning that you'd be smart to hold onto those winter coats for a while longer," Walsh wrote. See:
Polar Vortex: Climate Change Could Be the Cause of Record Cold Weather TIME.com
Walsh went
on to refer to the ubiquitous phrase "polar vortex"
to attempt to explain how carbon dioxide emissions have essentially made the polar vortex "wobble like a drunk on his 4th martini."
The only problem for Time Magazine is the publication is on record in 1974 blaming the same phenomenon on - global cooling! See:
Time Magazine Goes Both Ways On The Polar Vortex: 'In 1974, Time Mag blamed the cold polar vortex on global cooling' - In 2014: 'Time Magazine blames the cold polar vortex on global warming'
(via
Real Science
)
Other warmists have joined in blaming record cold on "global warming." Meteorologist Eric Holthaus, who
announced in 2013 that he was going to have a vasectomy
to help save the planet,
boldly proclaimed on Twitter
"Yes, you can thank global warming for this taste of the 'polar vortex'."