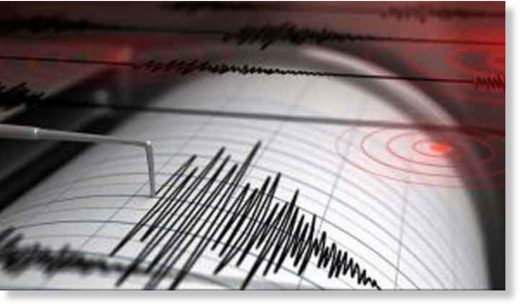 An elderly woman in New Taipei apparently died after a magnitude 6.0 earthquake struck northeastern Taiwan at 5:28 a.m. Thursday, according to the city's fire department.
The earthquake, with its epicenter at sea about 36.5 kilometers southeast of Yilan County Hall at a depth of 22.5 km, also caused delays to five south-bound trains operated by Taiwan High Speed Rail Corp., affecting 2,500 passengers.
Shortly after the temblor, President Tsai Ing-wen activated the emergency response mechanism set up after she took office in 2016.
After receiving briefings from the National Security Council, Tsai posted a message on her Facebook and other social media platforms reassuring the public that no major damage or casualties had been reported as a result of the earthquake.