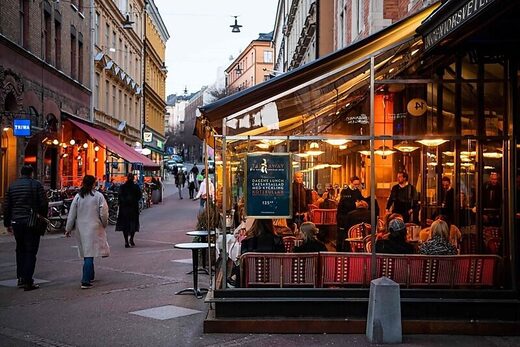 The tiny country of Sweden, with a population less than half of New Delhi, is turning out to be the most important benchmark in 2020 to help us understand the true magnitude of the coronavirus pandemic and the magnitude of deaths caused by lockdowns.
Although many policy makers across the world refuse to admit it, lockdowns kill.
Professors Martin Kulldorff, Sunetra Gupta and Jay Bhattacharya summarized this in the
Newsweek
on 30 October 2020, that "Lockdown strategies have led to many avoidable deaths among those at high risk from COVID-19 infections, while creating enormous collateral non-COVID health damage on everyone else".
That lockdowns kill more people than COVID was also acknowledged in a 15 July 2020 report by the UK Department of Health and Social Care, Office for National Statistics, Government Actuary's Department and Home Office which noted that "when morbidity is taken into account, the estimates for the health impacts from a lockdown and lockdown induced recession are greater in terms of QALYs than the direct COVID-19 deaths".