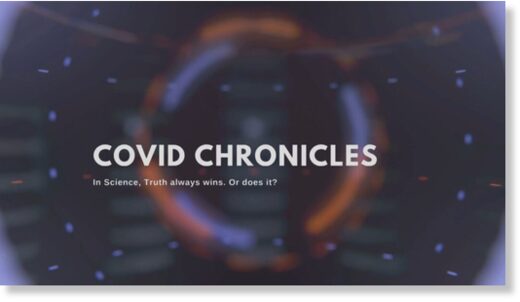 The "
COVID Chronicles
" movie
1
gives a concise look at the pandemic, answering some of the questions that have left many people scratching their heads, because the reality and science don't seem to match up with what the media is reporting.
Ivor Cummins is a biochemical engineer with a background in medical device engineering and leading teams in complex problem-solving. On his website, TheFatEmperor.com,
2
he offers guidance on how to decode science to transform your health. He produced "
COVID Chronicles
" along with Donal O'Neill, a documentary filmmaker in the field of health and human performance.
There were red flags in the pandemic from the start. Because the symptoms of COVID-19 overlap with so many other diseases, the only way to know you have it is to test for it.

The filmmakers of Covid Chronicles are allowing for a FREE special stream until 1/10.
CLICK HERE
to support this important mission and own the film for life!