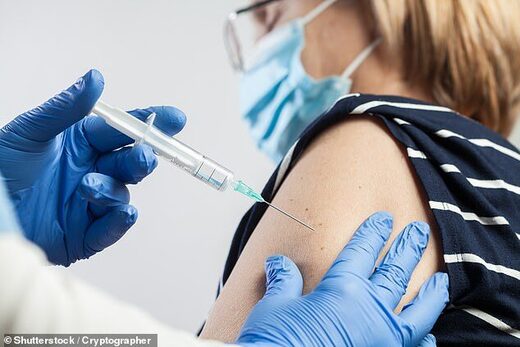 The Food and Drug Administration (
FDA
) found the preliminary link while scouring vaccine injury databases after
a separate safety concern was raised about Pfizer's jab
.
Earlier this month, one of the country's vaccine surveillance systems flagged a possible association between the Omicron-specific shot and an elevated risk of an ischemic stroke among seniors over 65.
FDA officials who have been investigating the link said
most of the patients had also received their flu shot on the same day
, which might be a factor.
Millions of Americans got both shots at the same time this winter following a major public health push by the White House. In September, Dr Ashish Jha, White House Covid Response Coordinator, said: 'I believe this is why God gave us two arms — one for the flu shot and the other for the Covid shot.'