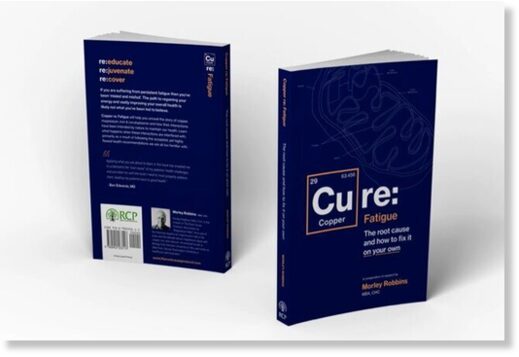 Morley Robbins, MBA, CHC,
1
a repeat guest, is the founder of the Magnesium Advocacy Group. He's best known as the Magnesium Man, and is the author of "
Cu-RE Your Fatigue: The Root Cause and How to Fix It on Your Own
," in which he explains the roles of magnesium, copper, iron, vitamins A and D and other essential nutrients.
His Root Cause Protocol
2
is the implementation of that information. We're currently planning to write a book together, which will focus on the little-understood importance of copper and its interaction with iron.
As explained by Robbins, if copper is lacking in your diet, iron will build up in your liver, which changes its physiology and immunoproperties. Liver metabolism is highly dependent on copper and retinol, and there's not a lot of awareness of that.