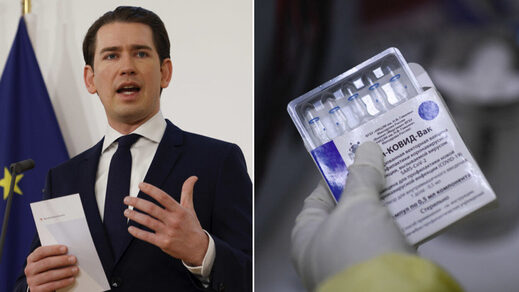 Austria is to order a million doses of Russia's Sputnik V Covid-19 vaccine, one month after a successful phone call between Chancellor Sebastian Kurz and the Kremlin. It will be the third EU country to receive the formula.
The news came from the chancellor himself, who revealed that Vienna and Moscow are engaged in talks, and said a deal should be agreed soon.
On Tuesday, Kurz explained that there should be "no geopolitical blinkers" when it comes to Covid-19, noting that the "only thing that should count" is whether the vaccine is effective and safe and "not where it comes from."