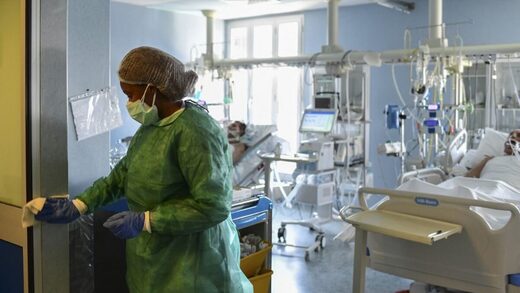 What's going on there? Twelve children have died of a mysterious illness since December in the village of Kpo-Kahankro, in central Côte d'Ivoire. "We recorded six deaths in December 2022, three on Friday January 20, and three more this Thursday, which brings the total number of deaths to twelve", explained Paul Kouassi, the president of a youth association in the village.
"The age of the victims varies
between one and eight years,"
added Paul Kouassi, adding that
the children suddenly start to stiffen up and vomit
. François Kouakou Guié, a resident of the village who lost his 18-month-old granddaughter on Thursday, asked the authorities to find "the origin of this evil" and that they "put an end to it", confirming the toll of twelve children dead since early December.
Two ministers had moved to this village in December after the first deaths, and some patients had been taken care of at the Bouaké University Hospital.
"We don't know what's going on. The government took samples from the first bodies in December and the results are still awaited.
After the three deaths on Thursday, patients were again transferred to the Bouaké University Hospital," lamented Paul Kouassi.
Reached by telephone, a hospital source wishing to remain anonymous confirmed that sick children from this village were admitted to the Bouaké University Hospital on Thursday.