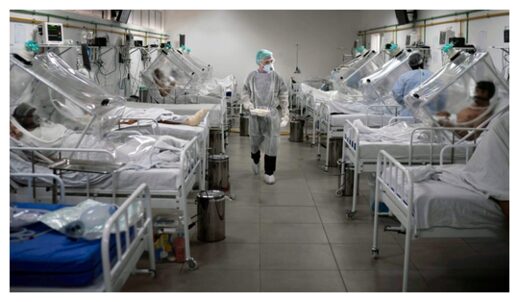 Only a few years ago, back when I was in medical school, I was taught that the goal of oxygen therapy should be to push saturation above 95%, and that anyone who comes in to hospital with a saturation below that should receive oxygen therapy (with the exception of people with chronic obstructive pulmonary disease, whose bodies have adjusted to lower oxygen levels). For those who aren't used to the terminology, the definition of oxygen saturation is the proportion of haemoglobin molecules in the arteries that are "saturated" with oxygen. A normal level for a healthy person is usually 97% or higher.
In the last few years, however, there's been a bit of a shift in thinking.
It started with the realization that people with heart attacks who were treated oxygen didn't do any better than those who weren't.
This is
a good example of a medical reversal
- it seemed logical to give oxygen to people with heart attacks, because a heart attack is a blockage in one of the arteries that supply the heart, which means that the heart muscle isn't getting enough oxygen. By increasing the oxygen level in the blood stream, even if only a small amount of that oxygen is able to get past the blockage, it should do some good. At least that was the thinking.
Unfortunately, logic often turns out be wrong, at least in medicine.
As it turns out, oxygen isn't the utterly benign substance it's often made out to be. First, oxygen causes blood vessels to constrict, so by pushing up the oxygen saturation you could actually be worsening the blockage. Second, oxygen has an unfortunate tendency to form reactive oxygen species (ROS), which can wreak all kinds of havoc in our cells. We've evolved mechanisms to deal with these, but when a part of the body is depleted of oxygen for a while, many of our defences to deal with ROS are diminished. If you then push up the oxygen arriving in an area enormously, say an area of heart muscle that's been deprived of oxygen for a while but that now once again has good flow thanks to an intervention to remove the blockage, you might actually increase the damage to that area.
Long story short, it turned out that oxygen wasn't good to give to people with heart attacks
. It might even be bad. Thankfully, that practice has now stopped in most places. The realization that oxygen might actually be harmful in certain situations has led to a change in thinking about oxygen therapy. No longer is it viewed uncritically as a universal panacea that can be doled out generously to everyone who comes in through the doors of the hospital. At least that's the case in theory. In practice, lots of patients still get oxygen who don't need it.