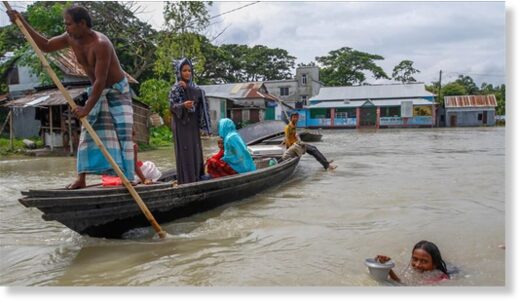 At least 111 people have now died in Bangladesh due to floods that have ravaged the country's northern parts for almost a month, authorities said on Saturday.
Eleven more fatalities were reported in various flood-hit areas as the situation continues to deteriorate since the onset of monsoon rains at the end of June.
According to the country's health authorities, nearly 9,500 people in low-lying areas have fallen victim to water-borne diseases over the past 25 days.