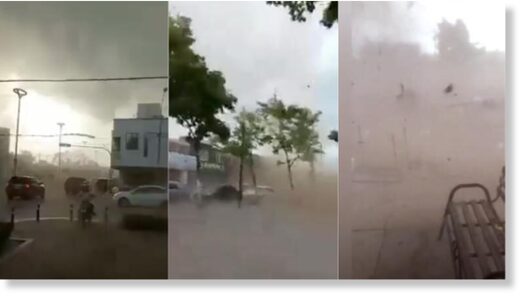 (Translated from Spanish): During the afternoon of this Thursday, the residents of Guamúchil in the state of Sinaloa, were under moments of terror after a tornado formed that hit the downtown area of ​​the city located in the municipality of Salvador Alvarado.
The first reports indicated that there was serious damage caused by the strong winds that took people who were walking in the street unawares.
Several managed to capture the moment with their cell phones while they sought protection in some open places and clinging as best they could to the trees .