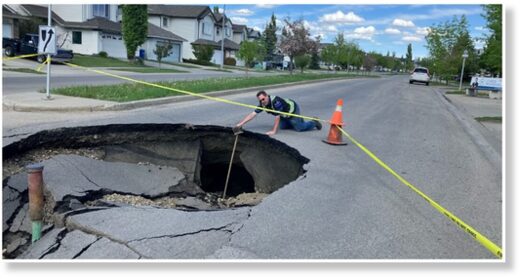 City crews were called to the intersection of Cranston Boulevard and Cranston Drive SE on Tuesday afternoon to begin work on the sinkhole.
After working in the area, they came to the conclusion that this issue was caused by a broken drain valve inside the park area.
The good news for people nearby is the water system hasn't been affected.
The bad news is this has created a scenario straight out of a movie for some.