Earth Changes
Chave Weather
YouTube
Sat, 16 Jan 2021 20:25 UTC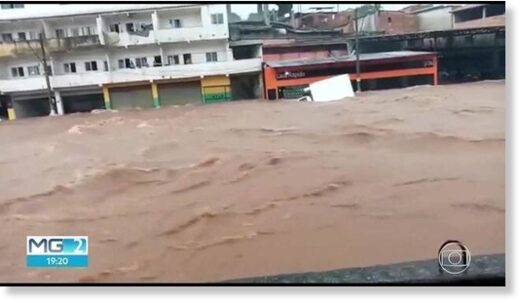 An incredible flash flood causes disruption in Belo Horizonte, Minas Gerais, Brazil. January 15th 2021.
Comment:
Elsewhere in South America within the last few days:
---
When The Earth Is Angry
YouTube
Thu, 14 Jan 2021 20:00 UTC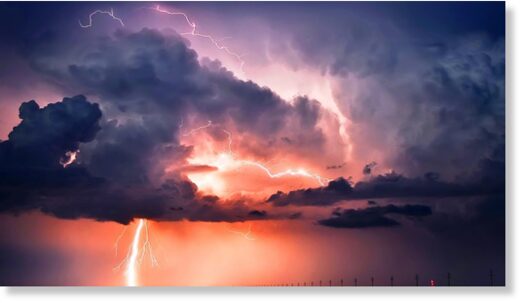 In Peru, in the city of Huaraz, there was a strong storm, as a result of which the streets of this high-mountainous city were flooded.
Recall that Huaras is a city in Peru, the administrative center of the Ancash department. The population of the city is about 120,000 people. Located 407 kilometers north of Lima, the Pan American Highway runs through the city. Located in the Callejón de Huaylas Valley, on the Santa River, in the central part of the region, 3000 meters above sea level.
---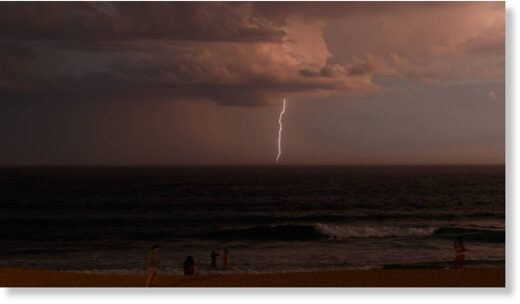 Thursday brought a wild array of weather to the Hunter as high temperatures, excessive lightning and even hail hit the region.
A wild storm came in during the evening after the mercury climbed past 30C in parts of the Hunter during the day.
There were more than 43,000 lightning strikes within a 50 kilometre radius of Newcastle overnight, according to Weatherzone, most of which occurred between 6pm and 10pm.
---
ANF
Fri, 15 Jan 2021 19:21 UTC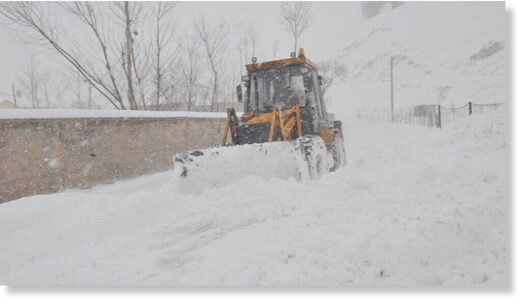 In the Kurdish province of Hakkari, life has come to a standstill due to heavy snowfall.
Hundreds of settlements are cut off from the outside world due to the masses of snow.
Some 289 settlement areas are currently cut off from the outside world due to heavy snowfall. In addition to the Hakkari city center, the districts of Şemdinli and Gever (Yüksekova) are also affected.
The snowfall started during the Friday night. Nearly all roads and streets are covered in snow and in some places are icy; neither residential areas can be reached nor can villages be left. Public life has effectively come to a standstill.
---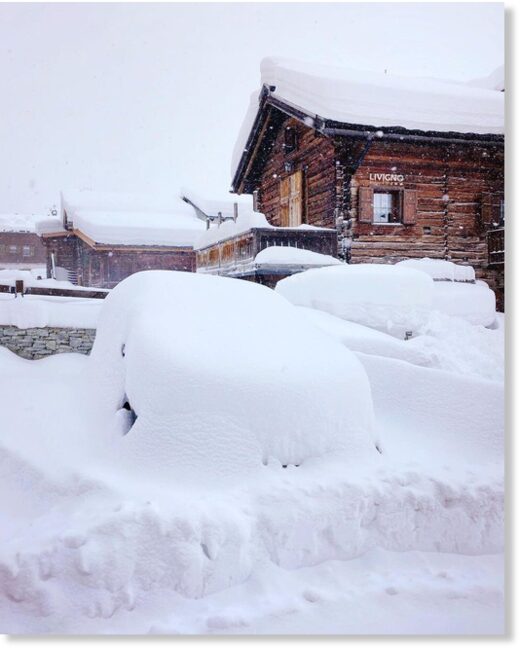 If you'd rather not see pictures of the huge amounts of snow that have fallen, then look away now. Most ski resorts remain closed and international travel is prohibited, but it does look fabulous for the lucky few able to enjoy it.
Comment:
Also from the above linked weathertoski.co.uk site:
A lot of snow has fallen across the northern Alps this week, with the areas that have seen the most snow being the north-eastern Swiss and far western Austrian Alps, roughly in a line from Andermatt (central Swiss Alps) to St Anton (western Swiss Alps) taking in the likes of Flims, Klosters and the Montafon valley. These areas have seen around 1.5m of new snow since Tuesday,

with as much as 2m reported at altitude in one or two favoured spots.



More generally there has been between 30cm and 90cm of new snow across the northern half of the Alps.
---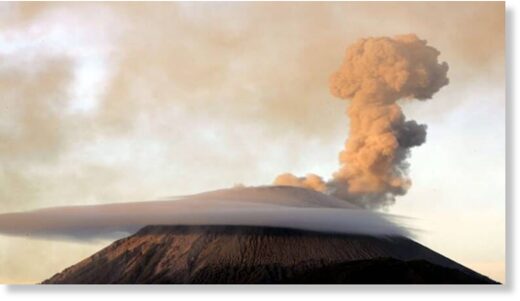 A volcano in Indonesia's East Java province erupted on Saturday, spewing ash and smoke as high as an estimated 5.6 kilometres into the sky, according to data from the geological agency at the country's energy ministry.
Indonesia has nearly 130 active volcanoes, more than any other country, and while many show high levels of activity it can be weeks or even months before an eruption.
The Semeru mountain erupted at just past 5 p.m. local time. Videos posted on social media showed grey ash clouds towering over houses.
---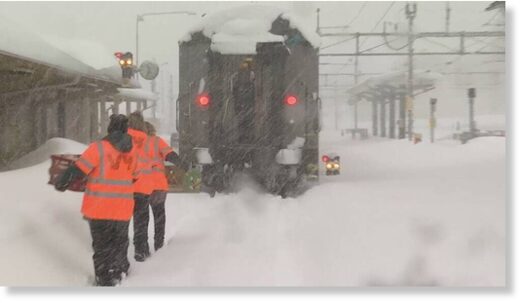 More than two feet (70cm) of snow leaves railway track impassable.
_____
12 Jan 2021 - Stranded train passengers received sandwiches. With video
Train passengers stuck since early Tuesday morning - got food from Långselehandlare. The train company was forced to evacuate the passengers in the afternoon.
In Långsele, the local trader Otto Lampinen has made sure that the stranded passengers on a train that is standing still now have something in their stomach.
---
KN News
YouTube
Thu, 14 Jan 2021 20:12 UTC
---
Chave Weather
YouTube
Fri, 15 Jan 2021 20:00 UTC
---
Laman Ismayilova
Azer News
Fri, 15 Jan 2021 13:34 UTC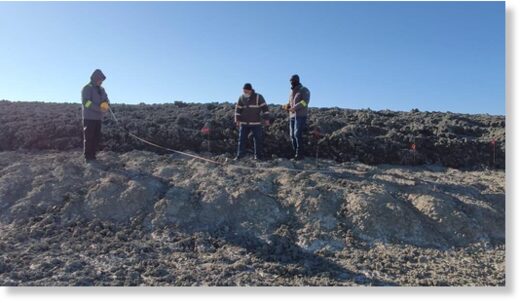 Shikhzekhirli volcano has erupted in Gobustan. The Bureau of Earthquake Research reported that the volcanic eruption was characterized by three cycles of activity during the day.
It was noted that the first active phase of the eruption occurred at 17:48:36 local time and lasted almost three and a half minutes, the second phase began at 17:53:59 and lasted 2 minutes 18 seconds, and the third at 17:58: 17 local time and lasted longer than the previous ones - 7 minutes.
As a result of volcanic activity, 2.5 hectares of land were completely covered with solid waste.
A total of 1,700 cubic meters of waste were brought to the surface.
---