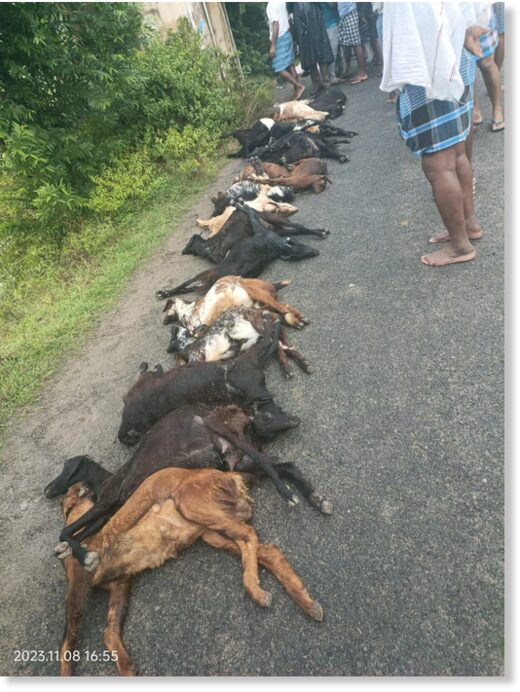 A 53-year-old goatherd and more than 15 goats were killed after being struck by lightning at Saduperipalayam village near Arani town in Tiruvannamalai on Wednesday.
Police said that K. Markandeyan took more than 15 of his goats for grazing in the open land on the outskirts of the village. Around 2 p.m. when rain poured in the village, he rushed to a small room near his house along with his goats to take shelter.
However, all of sudden, the room was struck by lightning. Along with his goats, Markandeyan died on the spot. Based on the alert, Arani taluk police reached the spot and sent the body to the Government Taluk Hospital in Arani town. A case was registered.