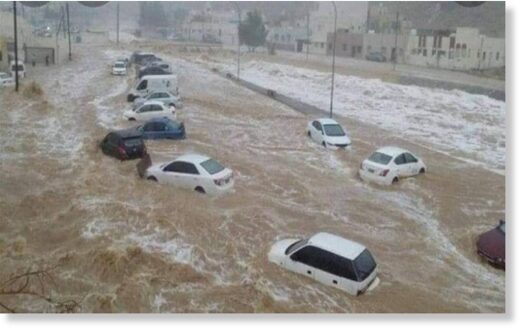 Torrential rains caused widespread floods in the southern Yemeni city of Mukalla, where a young man was electrocuted, local official said on Thursday.
The floods added to suffering in the Arabian peninsula's poorest country, which has endured seven years of war.
The rain lashed Mukalla on Wednesday days after a powerful cyclone was downgraded to a tropical storm after making landfall in Oman where 12 people were killed.
A Yemeni official said the rains caused flooding that swept away cars in Mukalla, damaged shops and homes, and knocked down electricity poles.